Festool Domino Joiner: Joining it all Together
Joining is believed to be a difficult and slow process. However, with the Festool Domino joining system, you do not have to experience this anymore. Festool's joining system is a portable Domino joiner that is used to cut mortises and pre-fabricated beech and sipo.
The Domino joiner comes with revolutionary cutting methods, and it has some very distinguishing features. It is simple, is adjustable and makes flawless mortises whenever it is used. The system uses 100% rotation proof solid wood tenons which afford extremely long lasting joints. The joints are strong compared to biscuits, and they are also flexible when compared to dowels.
This tool is very versatile, and has several accessory options which makes the manufacturing of the joints very easy. Some applications such as trimming carpentry might seem to be quite complex, but Festool's Domino Joiner has made things simplistic. People working in the wood business no longer have a hard time joining wood.
Domino Joiner Benefits
Make accurate adjustments with ease
Achieve precise and simple mortising
Retractable stop flaps that are essential for fast joint alignment
The tenons are quite flexible and much stronger than their counterparts
Designed with a viewing window which makes things easy when placing mortises
Get 5 separate precise routing depths that with depth stop
Access a dial system that allow users simpler joint alignments
Achieve reduction in kickback using patent oscillation cutter action
Acquire an efficient system: You will be able to quickly create durable mortise and tenon joints without wasting a lot of time and effort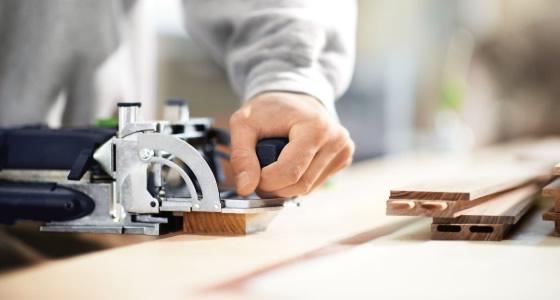 Joining Applications
With this tool, you will be able to securely and quickly make furniture such as cabinets, panel assemblies, frames, doors and even drawers. It is good for aligning and also reinforcing edges used for glue ups, door frames and many others. If you have any application that needs durable and long lasting joints, then the Domino joining system should be considered always. The system is unique, and it has adjustable hole widths which makes joining the loose tenon easy, fast and accurate. The tenon is specifically made to fit in the mortise created by the tool. The tenons also have glue expansion slots that are designed to ensure a reliable strong joint.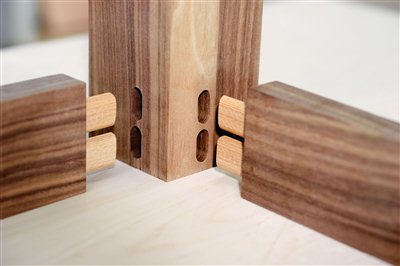 Effective Accessories
Aligning boards is no longer a difficult task. In fact, it is as simple as making a cut and using cross top the index pins for the repeat spacing in the mortar. The mortises are not difficult to make anymore. They can be made repeatedly at the center or in the offset in the ends of the thin stock with the help of an optional stop.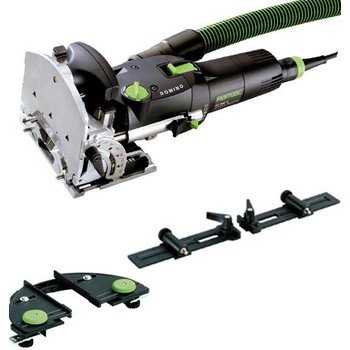 The Domino DF 500
The Domino DF 500 is the original, smaller Domino Joiner
Perfect when making cabinets or furniture work and when joining trim
Able to handle material up to 1/2" in thickness
Cut mortises to 28mm in depth
The cutters available vary from 4mm to 10mm in thickness
The Domino XL DF 700
Stronger motor compared to the DF 500, has longer bits with a thicker shaft and bigger plunge throat
The Domino XL DF 700 is specially made for the larger millwork such as custom doors, large tables, benches, and even outdoor gates
Able to handle material up to 1" thick
Cut mortises to 70mm in depth
Cutter sizes range from 8mm to 14 mm thick