Festool Cordless Drills: Different by Design
The look and design of Festool Drills sets them aside from other drills. German engineering has manufactured the highest standard of drill in production. The drill can withstand drops and scrapes because the Festool drill was made to last, and get the job done. Festool is so assured of the quality of their products, they back it with a 3 year, all-inclusive warranty on the drill, battery, and charger.
FastFix quick Change Chuck System
eliminates single purpose drills
Centrotec Chuck Weighs a little less than a regular chuck. You can depress the green ring to release and attach different types of bits and chucks. The drill comes with a magnetic field that helps hold and pick up bits or chucks. It comes with a standard 1/4 inch hex shank bit. It fits standard size bits and screws.
Keyless Drill Chuck Will take bits up to ½ inch in size. Use a ratchet motion to ensure the bits are secure and safe. In order to change to the keyless Drill Chuck you can depress and exchange the system. The CXS version of the Festool Drill comes with a non-ratcheting system that holds up to 5/16 inch bits.
Right Angle Chuck Offers a 90 degree angle for tight fitting spaces. The C and T series can rotate 360 degrees and has up to 16 lock positions. Combine the Keyless Drill Chuck or Centrotec Chuck with this type of system. You can use a standard 1/4 inch bit by itself as well. The CXS series includes a more suitable right angle chuck for any tight fit jobs.
Eccentric (Offset) Chuck Allows you to get into tight corners and spaces. It will hold the standard 1/4 inch wire detent hex shank. It can also move around 360 degrees and offer 16 different locking positions. Included with the C series and T series cordless drills. The CXS does not offer this attachment.
Depth Stop Chuck Can set depth when drilling. Achieve quick, flush drilling regardless of the torque settings. The drill offers a back out motion that easily removes screws and does not strip the material. Good for drywall, cabinetry, and shelves, and porches. The Depth Stock Chuck is not used with the CXS, and is sold separately.
No Chuck Can be used with the standard hex ¼ inch screw. When removing the chuck it makes the drill more compact and easy to use in small tight spaces. The drill can be used with or without the chuck depending on your project needs.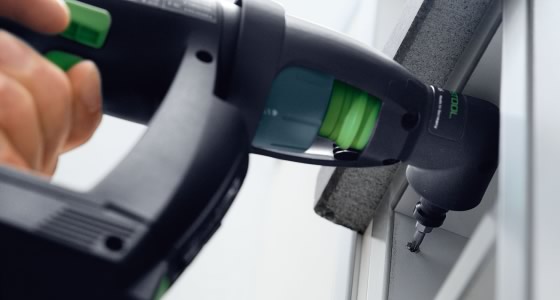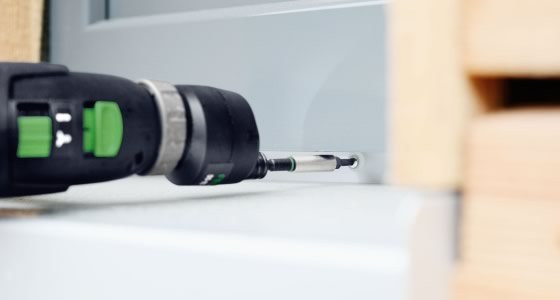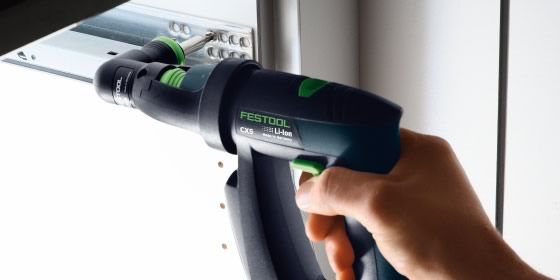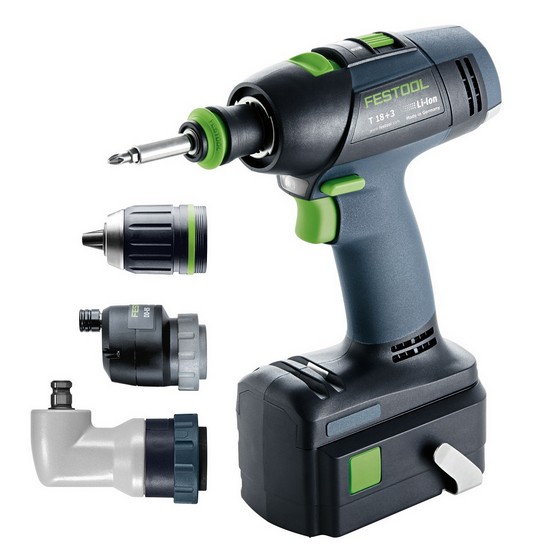 CXS Series
The Festool CXS drill is small, light, and compact.
Offers a 30 minute charge time for the battery, and the battery uses low power to get more work out of each charge.
This series can be used for small construction projects, installation, and putting together furniture.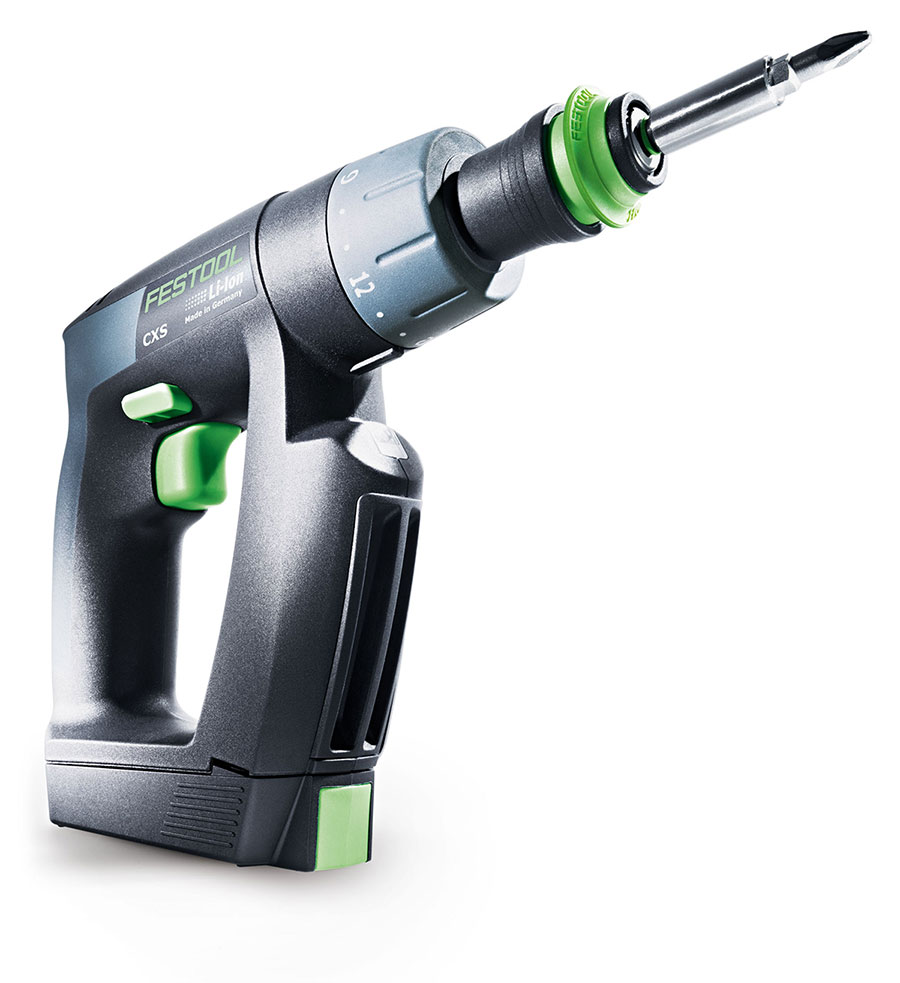 The C15 and C18
Comes with an electrical clutch, and brushless motor.
Saves on energy to do work longer.
Built-in with a LED light to see in small places.
Battery has a gauge for keeping an eye on battery charge.
Different switches for using drilling and driving modes.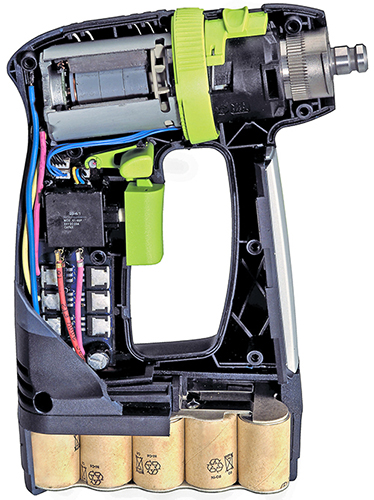 The T15 and T18
Comes with all the features that the C15/C18 has.
Makes a beeping sound to let you know when you have overloaded the drill, when the battery is low, and when you have reached the appropriate depth setting.
Torque power is used for bigger bits to get the job done.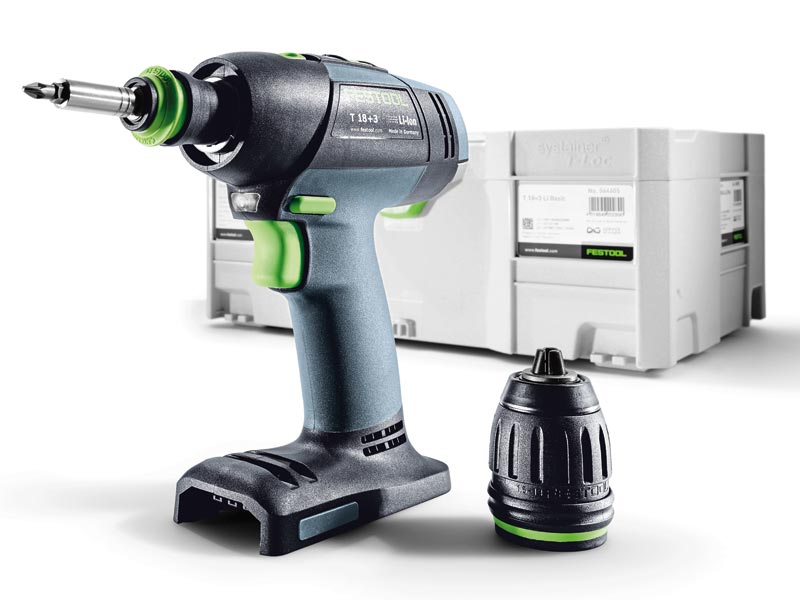 General Cordless Drill and Driving Applications

Festool drills offer the best resolution for any construction job. The drills save time, money, and provide the assurance that the job will be done right. The durability and features will withstand any job, and get it done with ease.