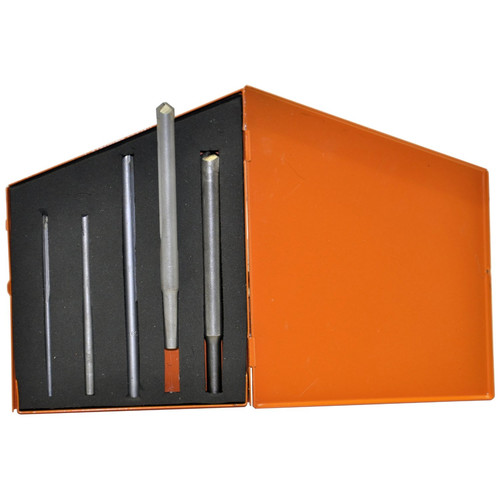 We're sorry, but this item is no longer available.
Product Features & specs :
KnKut 5KK9 5-Piece Carbide Tipped Steel Bit Set
Features:
KnKut Hard Steel Drills are Carbide Tipped and made for use in drilling hardened steel in the range of 48 to 65 Rockwell in.C in.

Holes may be drilled without annealing or appreciably changing the structure of the material

This drill bit can be used for drilling broken studs, spring bolts, die sections, broken easy outs, extra tough metals, exotic metals, brake drums, etc.

Set includes:

1/8 in., 3/16 in., 1/4 in., 5/16 in. x 4 in., 3/8 in. x 4 in.