MILWAUKEE AUTOMOTIVE
Driven by the M12™ and M18™ cordless systems, MILWAUKEE® can help you transform your workshop from pneumatic power to cordless battery power. Featuring an ever-growing lineup of impact wrenches, ratchets, maintenance equipment and hand tools, Milwaukee has cordless automotive power tools and hand tools to help you maintain and repair passenger cars, trucks and diesel equipment.
Introducing the M12 LED Underhood Light
Shine light directly where you need it.
➊
➋
➌
➍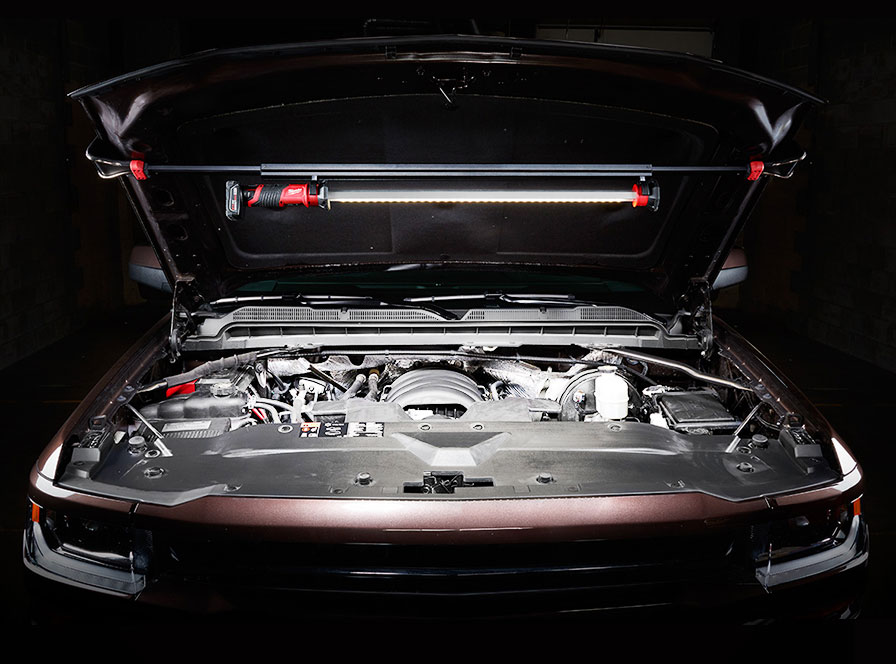 Just because the sun is down doesn't mean the job is over. The Underhood Light helps you finish what you started.
➊
Featuring expandable hooks that attach to the hood of most cars and trucks.
➋
Up to 8 hours of runtime using a REDLITHIUM™ XC4.0 battery pack.
➌
Provides 1,350 lumens of light directly where you need it.
➍
FINISHGUARD™ pads wrap the hooks to provide maximum grip while protecting painted surfaces..
Shop Top Selling Automotive Tools