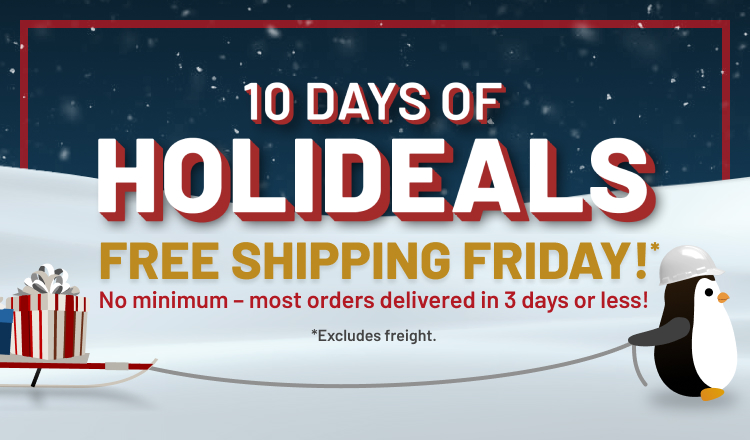 2-Day Shipping
Products with the SWIFT badge typically ship to your front door in 2 days or less.

Learn more.
Sort By:
Featured Items
Top Sellers
Price (Low to High)
Price (High to Low)
Ratings
Featured Items
Top Sellers
Price (Low to High)
Price (High to Low)
Ratings
Drain Cleaning
We couldn't find matching products
DRAIN CLEANING
Unclog your way to efficiency with drain cleaning solutions from CPO Outlets. A clogged drain can quickly become a nightmare, disrupting your daily routines and causing frustration. At CPO Outlets, we recognize the importance of a smoothly flowing-plumbing system. That's why we offer an extensive selection of drain-cleaning products and tools. Explore our major categories and top brands, and say goodbye to drain clogs for good.
When the blockage is stubborn and deep within the pipes, a drain cleaning machine is your best friend. We offer a range of devices designed to tackle the toughest clogs efficiently.
For more localized clogs and minor obstructions, drain snakes and augers come in handy. They provide a cost-effective and convenient solution for homeowners and professionals alike.
To enhance the effectiveness of your drain cleaning tools, you'll need the right accessories. Our drain cleaning accessories category includes cables, cutters, blades, and other essential components. We stock products from reputable brands to ensure compatibility and durability.
A well-equipped plumber is a successful plumber. Our plumbing tools category offers tools for various plumbing tasks, including pipe wrenches, pipe cutters, and pipe threaders.
Sometimes, chemical solutions are the fastest way to dissolve clogs. Our drain-cleaning chemicals are designed to break down organic matter and grease, allowing for easier drain flushing.
To identify the source of a clog or assess the condition of your plumbing system, drain inspection cameras are invaluable. Our selection includes cameras equipped with the latest technology to give you clear views and accurate diagnostics.
At CPO Outlets, we've curated our drain cleaning categories to ensure you can access the finest tools and equipment to address any drain-related issue. Our partnerships with leading brands in the industry, such as Ridgid, Boardwalk, Clorox, and DEWALT, guarantee quality and reliability in every product we offer. Whether you're a DIY enthusiast or a professional plumber, our drain cleaning solutions are designed to make your tasks more efficient and your life easier. Say goodbye to drain clogs and plumbing headaches with CPO Outlets.
No matter the task, if you're looking for high-quality, reliable power tools, CPO Outlets has what you need at the best prices. Check out our clearance center for current sales & promotions or shop our reconditioned power tools and save even more for the same quality performance. We always offer fast shipping, with most items delivered to your door in 2 to 3 days, and orders for in-stock items over $149 qualify for free shipping.